One of the things I like most about BETT is it's a chance for us to learn just as much as it's an opportunity for us to show teachers our collection and explain how we believe it can impact on teaching and learning.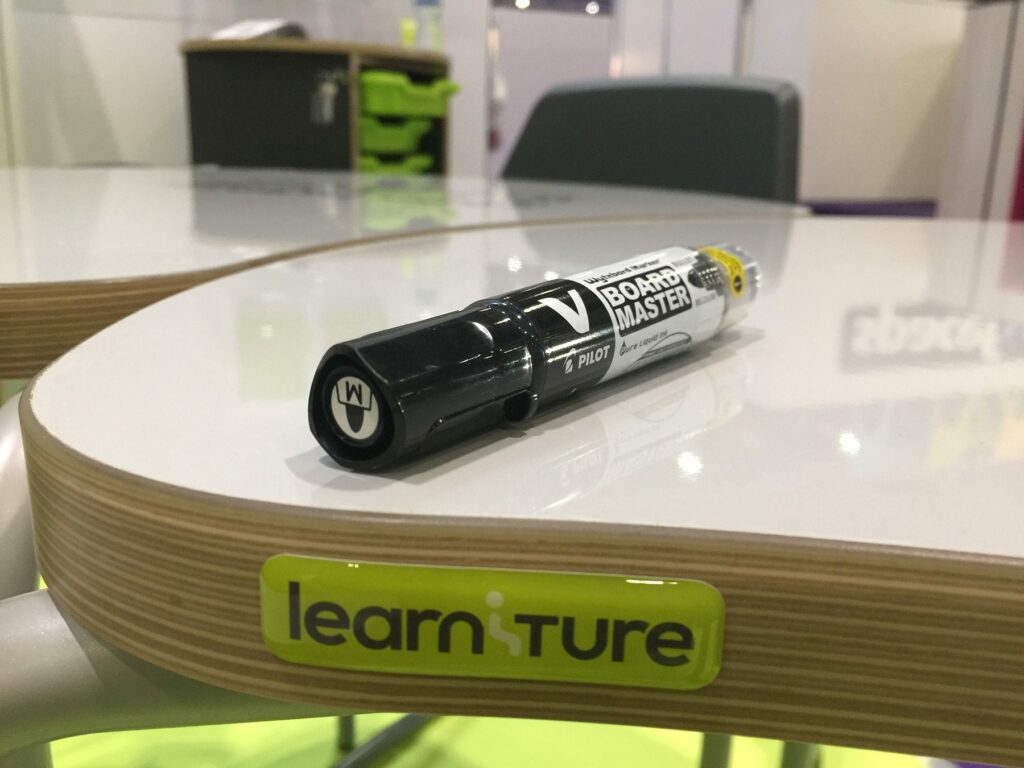 And one such time was late last Thursday afternoon – chatting to a teacher about dry wipe worksurfaces, and why we have recommended specific dry-wipe pens and publish an advisory cleaning regime (it's because the trick to keeping dry-wipe surfaces smudge- and smear-free is to recognise you need to remove the ink, not simply push it around like you do with a traditional felt board rubber).
Putting the Pilot V-Board Master pen that we recommend back down on the Smile Table, it rolled away a couple of centimetres before stopping as the ridge moulded into the lid connected with the worksurface, preventing it from rolling any further. "That's a nice touch" she said before explaining how frequently lessons had been punctuated by pens rolling onto the floor and the resulting scrabbling around as students got down on their hands and knees to retrieve them.
It's not a detail I admit we'd noticed let alone recognised its relevance (we recommend them because the combination of the specific alcohol in the ink works perfectly with that in the cleaner we recommend too) but its nice now to know there's more than just that as a reason to suggest they're the best pen to use on LearningSurface panels.