FEATURES OF STUDIO
A simple, cost-effective outdoor learning space.
If you're looking for additional or temporary learning spaces, Studio is a joyous and uplifting alternative to marquees and portacabins.

Based on the Community Classroom concept designed by Glasgow architects O'DonnellBrown, Studio is an adaptable outdoor learning environment that is both sustainable and affordable, with costs comparable to one-term's marquee hire. Learniture®, alongside its parent company, Spaceoasis®, is working with O'DonnellBrown to bring Studio, part of the CC20 range, to market in time for the new school year, enabling schools to complete installations over the summer break.
Originally designed as part of O'DonnellBrown's ongoing exploration of architecture as a positive vehicle for learning, Studio creates a healthy, versatile and fun environment. Standard structural timber sections form a skeletal frame and the whole structure can be built from a kit. When paired with Bloq and ZigZag, Studio becomes an agile learning space for all ages.
Benefits of Studio
Studio is a place for exploration, collaboration and creativity, rather than direct instruction and worksheets, providing an opportunity to explore new ways of learning and working together. Studio doesn't dictate how you should use the space; its inherent flexibility gives you (and your learners) autonomy and the freedom to choose.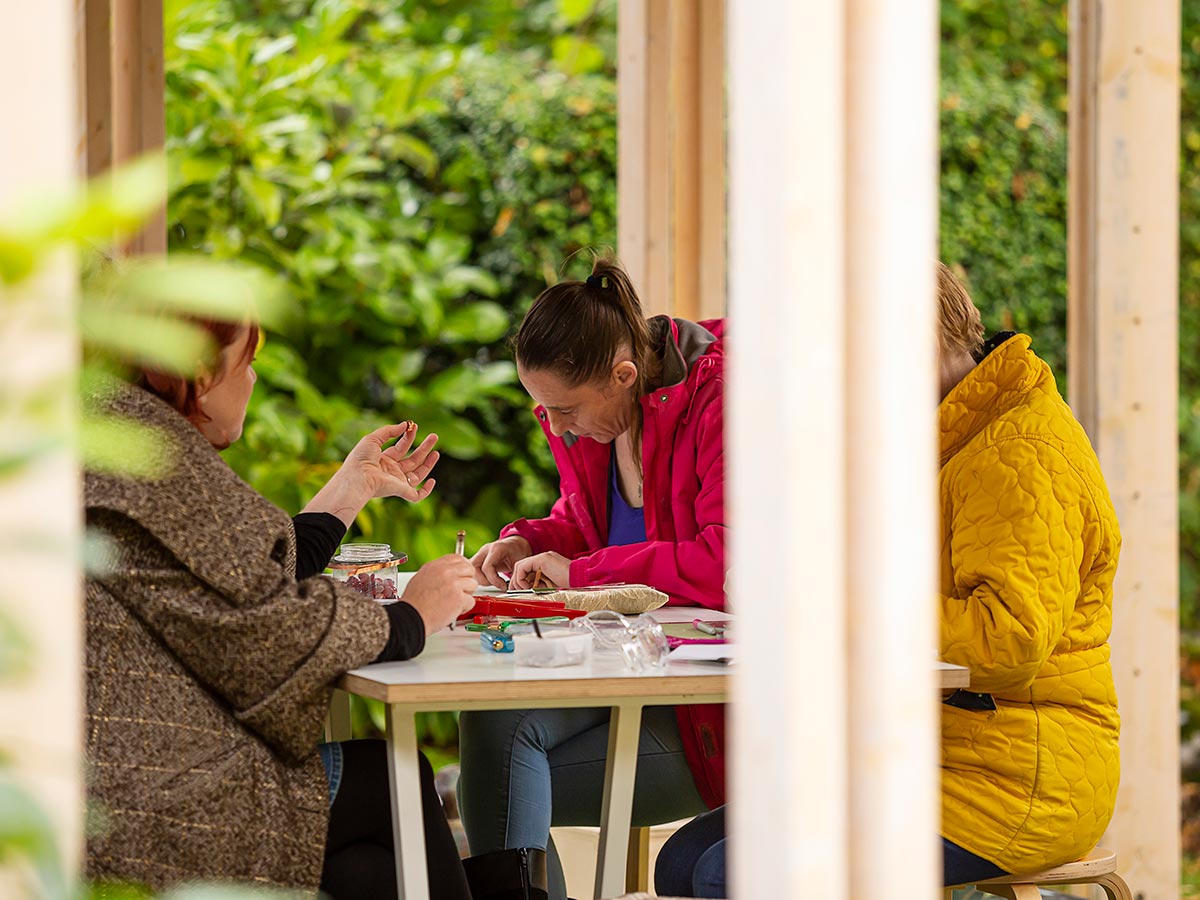 The Nature Cure
Being in natural surroundings is proven to reduce stress and enhance feelings of wellbeing, something the design team found to be true when working in their studio, The Greenhouse, which has a direct connection with the outdoors.
Recovering Our Equilibrium
As we seek to heal from the pandemic, providing an environment that harnesses the curative effect of nature could help improve mental wellbeing among students and staff. Studio could become a truly special place in which to learn and recover our equilibrium.
Healthy Environments
Learning outdoors not only reduces the risk of virus transmission, it has great light, superior ventilation and it's good for your mental health to be outside.
Technical information
MATERIALS
UK-grown, pressure treated, C16, planed, FSC certified construction grade timber on galvanised levellers. Roof – marine grade ply.
Photography of first prototype by Ross Campbell
Please note, some details might differ
DIMENSIONS
Structure:
9,760mm (L) x 3,660mm (W) x 2,424mm (H)
Usable space:
9,472mm (L) x 3,284mm (W) x 2,112mm (H)
OPTIONS
We are working on side cladding and lighting options.