Retreat Sofa Pod

The Retreat Sofa Pod instantly creates a beautiful space that's separate from the hubbub of the main learning area. Its cleverly designed unique fin system means you can see into the pod from any angle, providing privacy without secrecy.

Find out more
FEATURES OF RETREAT SEATING
A place to retreat to, not to hide!
Somewhere to go when you need a moment, a quiet space for focusing and private place for one to one chats, all in one cleverly designed product that helps give choice and variety to your learning space.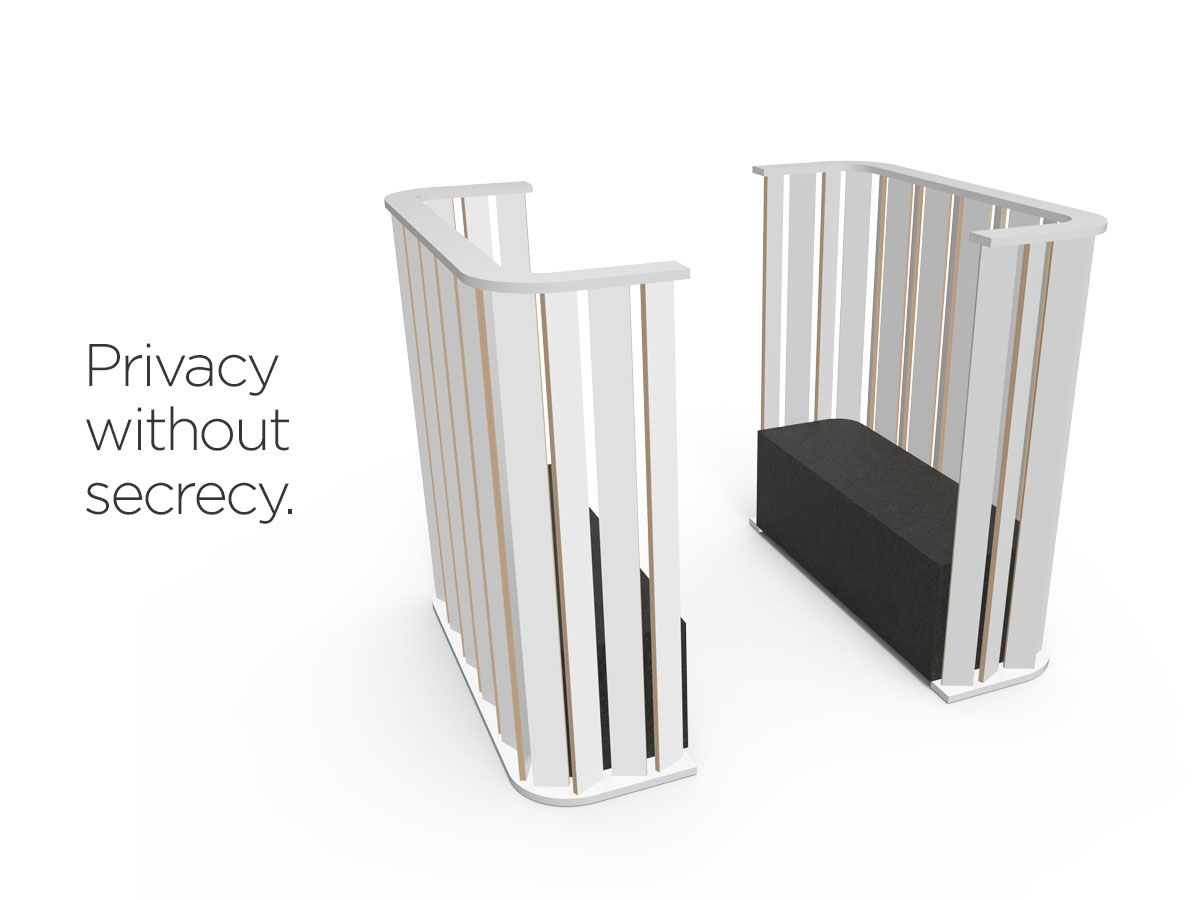 The Retreat Sofa Pod instantly creates a zone that is ideal for reflection, quiet focused work, reading, one-to-one chats or just somewhere to go for some quiet time away from the energy and noise of the learning space. It's an additional space to think and work things out in a more private space and a great way to meet the diverse needs of your student population.
Reflection is a powerful tool for learning. Thinking about mistakes so you don't make them twice, revising and improving builds important skills. But effective reflection sometimes needs a quiet space where you can literally hear yourself think and these can be in short supply in learning environments. The Retreat Sofa Pod creates a degree of visual and acoustic separation that allows you take a deep breath and relax a little. The comfortable seats are made from Cordura fabric, which the British Army uses to make its rucksacks because it's pretty close to indestructible and it's black so you can't see any accidental (or not so accidental) pen marks. Adding colour with cushions makes it an inviting place in which to spend some time.
An element of privacy can help give students (and teachers) space to think but passive supervision is still important. The Retreat Sofa Pod has a unique fin system so you can see into the pod from any angle, while still feeling slightly 'separate' when you're inside it.
The Retreat Sofa Pod is structurally very sound. It's a solid piece of kit, made in the UK and designed to cope with school life. It comes in two halves so you can arrange it in different ways, for example you could place one half facing a wall, two halves facing each other, or place them at right angles towards a wall creating a 'quiet corner'. It's an easy way to instantly create variety in your learning space by forming a quieter zone for tasks (and people) that need more thinking space.
Benefits of Retreat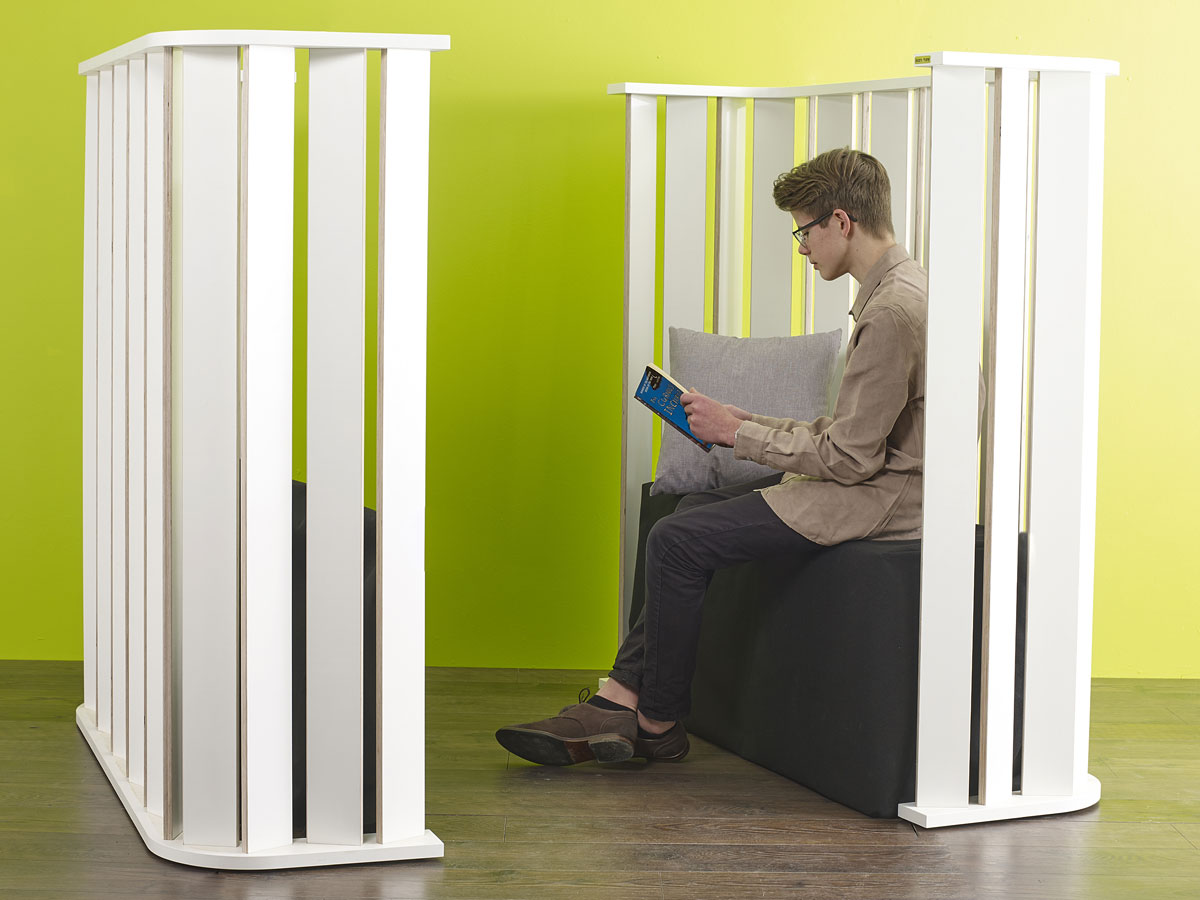 Instantly create diversity and choice of where and how to learn
Meet the diverse needs of your student population by providing a space where learners can go if they need time out, somewhere to process their thoughts and feelings or just somewhere quiet to get their head down and concentrate.
Inherently flexible
Comes in two halves so you could use them separately or together to create one or two pods, set at right angles to create a corner or use facing each other as a two-sided booth.
Tough as old (army) boots
Cordura fabric-upholstered seating is tough enough to withstand school life and it's black, so it doesn't show pen marks. Robust and structurally sound.
Technical information
FINISHES
External faces
White MFC
Edges
Ply-effect ABS
Upholstery
1000d black Cordura®
DIMENSIONS
Per module
1480L x 505D x 1480H
Overall footprint
1480 x 1480
Leaving a 470 gap
OPTIONS
LF05-04-F
Set of 6 scatter cushions
(available Summer 2018)
Retreat creates an environment which feels safe.
Somewhere away from the madding crowd. Somewhere you can take yourself to think a problem through, uninterrupted by the activity going on around you.
The apertures make sure the teacher is aware of what's going on – passive supervision – so they know when it's necessary to intervene or support a learner, and whilst they might not recognise the reason, learners realise it's not a place to hide!