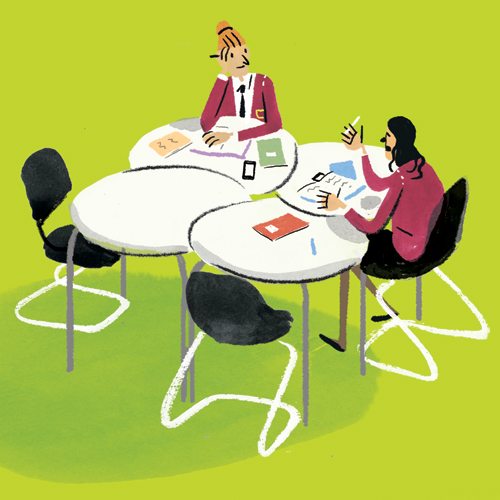 Employers tell us they need workers who are able to work together in teams.
Schools are responding with greater emphasis being placed on students learning together: collaborating – brainstorming for example, as group work. Students work together – learning as a team where critical evaluation and analysis of each other's work becomes a strength rather than a threat.
Collaborative learning is particularly common in schools that use Project Based Learning or that follow REAL projects. Students are encouraged to share knowledge and support one another.
Because of this it's critical that spaces are agile – that they can be reconfigured into groups of varying sizes. Dry-wipe worksurfaces work well in these spaces too, encouraging as they do, a collaborative approach, risk-taking and the sense of audience created by students' work being public.
We think the following items are great in collaboration spaces: