MakerSurface

The perfect table for Maker Spaces. Use MakerSurface as a drawing board or an agile individual student table. Ergonomically-designed to work for students of different heights, the tilt-adjustable surface has multiple increments so students can find the perfect working position.

Find out more
FEATURES OF MAKERSURFACE
Whether you're tall or small, the integrated footrest and adjustable worksurface of MakerSurface delivers excellent ergonomics and a multipurpose worksurface.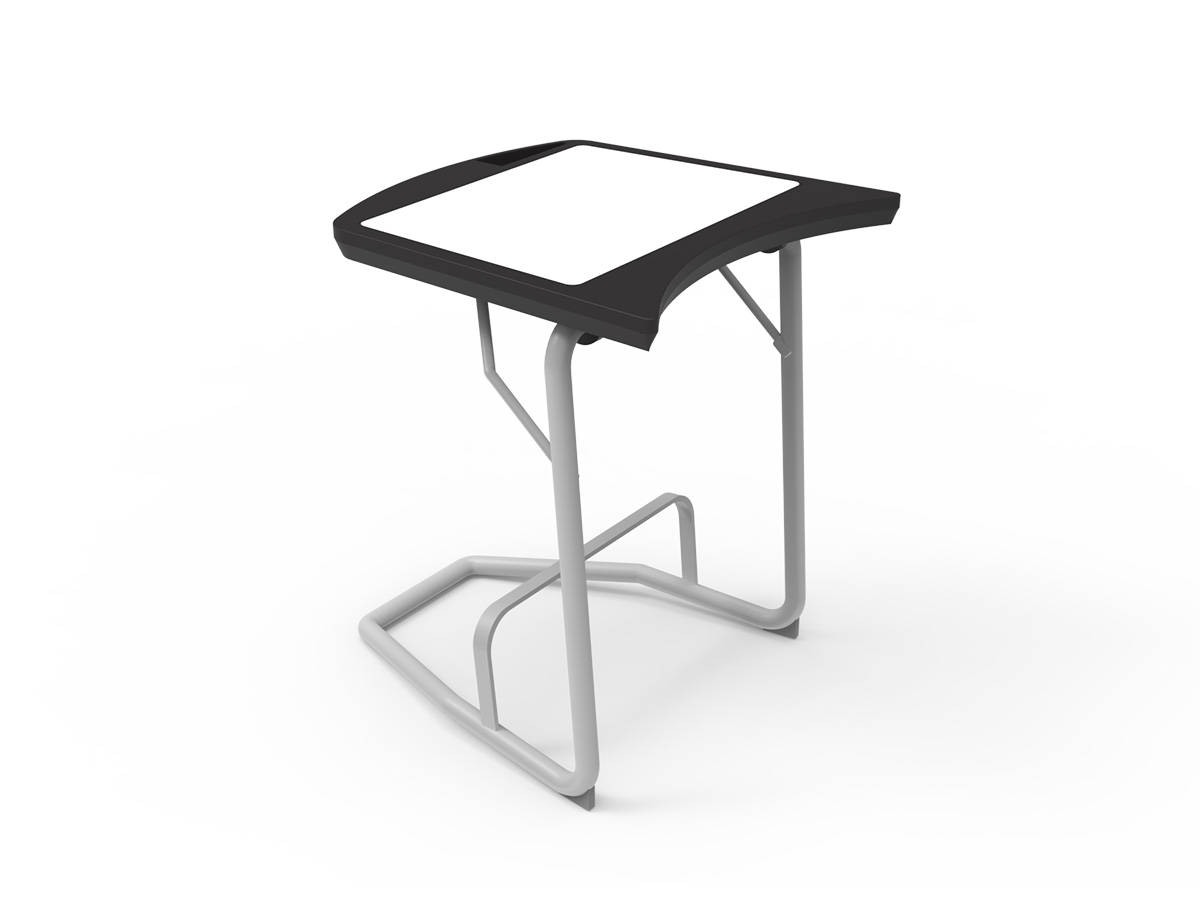 MakerSpaces need to be flexible enough to adapt to the many tasks that take place in them and agile enough that students can enjoy some self-directed learning. This means they need a degree of autonomy over their environment so they can set things up as they need them, and that's why Maker Surface works well here.
Whether you use it as an agile individual student table, adjust the angle of the worksurface to create a drawing board or raise it to vertical for display, it's a versatile piece of kit. With the worksurface in vertical position Maker Surface nests together really neatly taking up very little space so you can easily clear a large floor area if you need to see how far your rubber band car can go or to find out if your robot will do what you programmed it to. We often get asked about very large flat surfaces for STEAM-related activities and we often say the floor is the best option but you need to be able to clear it – so you need agile furniture.
As well as its versatility, Maker Surface provides excellent ergonomics to students of varying heights. The footrest helps those of shorter stature to find a stable and comfortable working position and the taller people can put their feet on the floor. Pair with height adjustable seating for the perfect ergonomic combination. The worksurface features a pen slot to stop your writing and drawing implements rolling around.
Designed by the highly respected industrial designer, Anthony Hill, the MakerSurface is made in the UK from high quality components.
Benefits of MakerSurface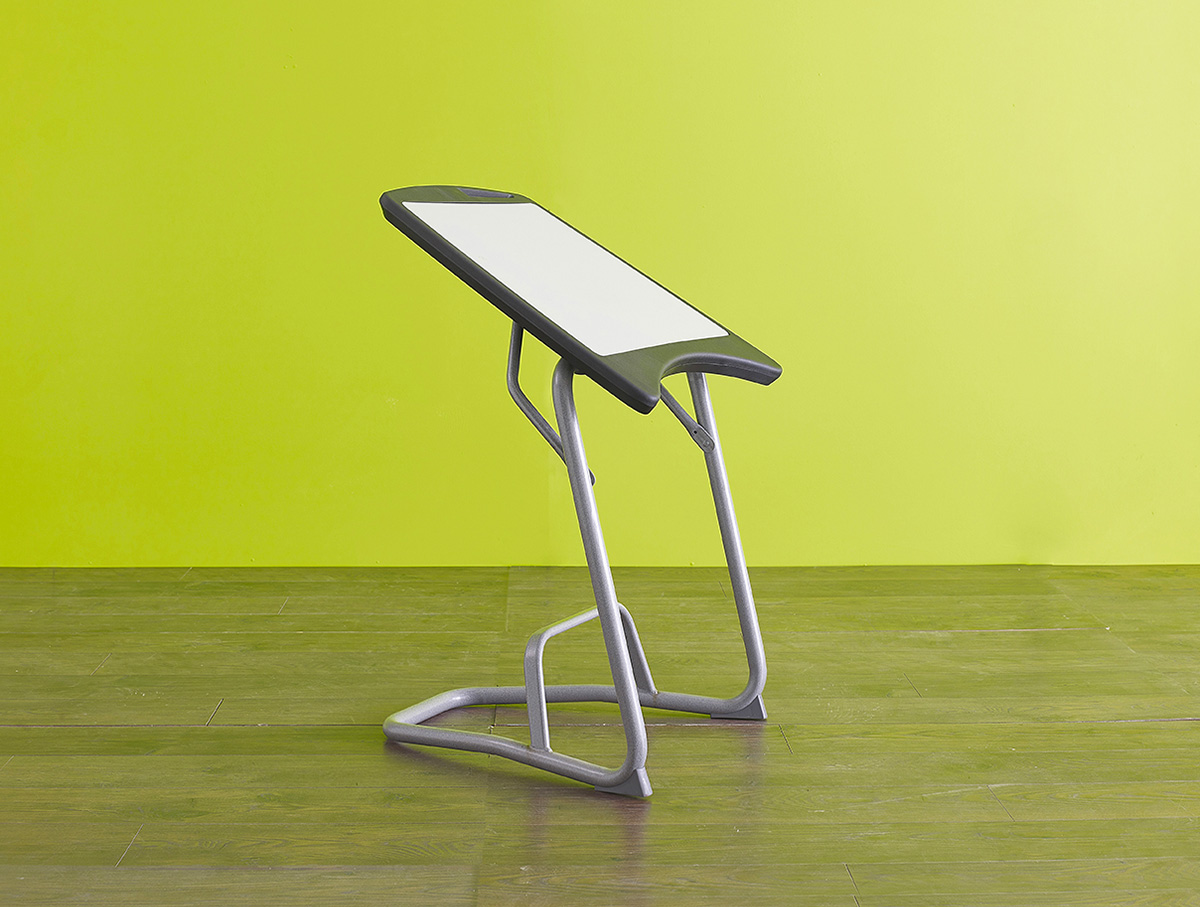 Agile
easy for students to move around giving them a degree of autonomy and encouraging self-directed, independent learning and exploration, making these tables ideal for Maker Spaces and STEM or STEAM environments.
Multi-functional
Use as a standard individual student table, a drawing board or display board, nest to the side to create a large clear floor space for further exploration and experimentation.
Ergonomic
Integrated footrest and adjustable worksurface enable students of all heights to achieve an ergonomically correct working position when paired with height adjustable seating.